The world's first biobased, circular car has been successfully designed and built in the Netherlands by the Technical University of Eindhoven. This is the first time that a car chassis and all bodywork has been made from natural and biobased materials - no metal or traditional plastics were used for the structural parts of the car. The parts are made up of light and strong sandwich panels, based on natural fiber flax and Luminy® PLA supplied by TotalEnergies Corbion.
The car, named Noah by the TU/ecomotive student team, was designed as a city car and features two seats and a spacious trunk. Noah was revealed earlier this month and is currently undertaking a European tour of car manufacturers, suppliers and universities to inspire others. In addition to its biobased composition, it is also ultra-light and electrically-powered. Noah reaches a top speed of 110 km p/h and the battery range lasts up to 240 km. At 360kg, the weight of the car excluding batteries is less than half the weight of comparable production cars. In addition to being biobased, the parts are also recyclable, resulting in a 100% circular car, sustainable in all life phases.
The PLA supplied by TotalEnergies Corbion for use in the car is biobased and recyclable and made from renewable resources, offering a reduced carbon footprint versus many traditional plastics. High heat Luminy® PLA grades were used to construct the car, in order to ensure durability and sufficient heat resistance.
François de Bie, Senior Marketing Director at TotalEnergies Corbion, is pleased with the achievement: "The result of this fantastic project shows just how far biobased materials have come, to produce such a complex product as a car. Noah is the proof that PLA is suitable for so much more than packaging. This is the first ever car to feature a fully biobased chassis and body panels. At TotalEnergies Corbion, we look forward to working together with the entire value chain to bring more high performance, durable and circular applications to market".
For more information on how to make the switch to biobased PLA, or to obtain sample material, please contact us.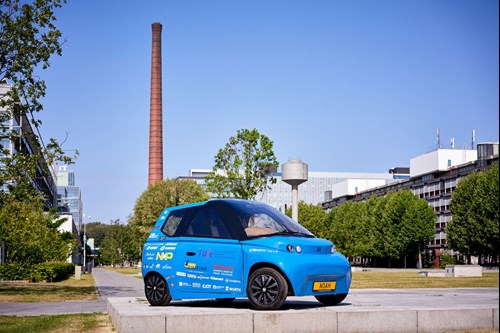 Photo 1: Noah, the world's first biobased, circular car by TU/ecomotive. Photo courtesy of Keyshot by Luxion.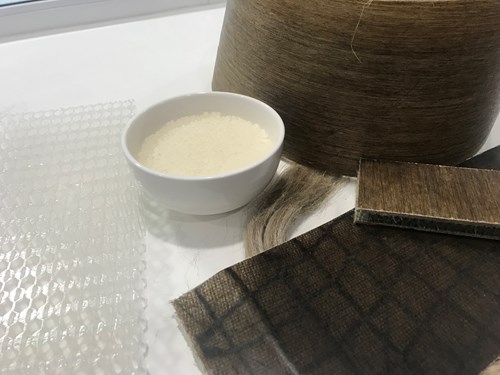 Photo 2: High heat Luminy PLA resin, flax and composite panels used in Noah's chassis.
Photo 3: Student team at TU/ecomotive who worked on Noah, the world's first circular car.